Laverstoke Park Sparkling Wine
The vineyard of Laverstoke Park comprises of 9 hectares of Chardonnay, Pinot Noir and Pinot Meunier set within the rolling Hampshire countryside. Here at Laverstoke we believe in quality over quantity, each year producing Limited Edition, Vintage sparkling wines that reflect the true terroir of our biodynamic site.
Within each of these varieties, clones were selected for their sustainability to produce quality organic sparkling wine in the often difficult UK growing conditions.
"Here's to our hard work and your happy times sipping the fruits of our labour!"- Jody Scheckter
The Site
The site on the vineyard was chosen because of the slope, exposure to the sun and also to help manage the vigour of the vine and the impact of disease. A small area was initially planted in 2006 then the majority was planted in 2007 at a vine density of 5000 vines per hectare.
The Biodynamics
These vines are managed organically and biodynamically with the focus on developing the soil to support the vine. This involves applying Laverstoke's own compost made on site and regular testing using the onsite laboratory to ensure the correct biology in the soil. There is also regular applications of compost tea to the foliage of the vine and the inter row to assist the vine in its defence against disease.
The management of the vineyard is very much based on trial and tested techniques with the health of the vine the most important consideration in everything we do.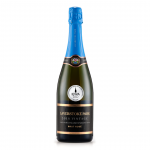 This biodynamic vintage sparkling rosé has an attractive shade of salmon pink, the nose is characteristically English, with hints of fresh lemon and a chalky mineral note underpinning riper strawberry cheesecake flavours. Those riper flavours come through on the palate, with ripe redcurrant jelly and a hint of biscuit; finishing on a ripe red fruit note.
Awarded SILVER medal at IEWA 2022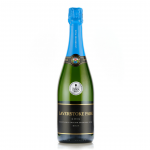 Our 2015 Vintage Brut is light gold in colour, showing an exciting level of natural acidity, delivering freshness and a sense of cleanness all over the mouth making the pairing with rich and sumptuous food exceptional.
Fine flavours, complexity, a gentle touch of green apple and unripe tropical fruits add finesse and elegance, the mousse coats the whole mouth surface disappearing delicately leaving a feeling of lightness. The length is persistent disclosing a palette of colourful tasting notes.
Awarded SILVER medal at IEWA 2020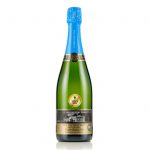 A blend of Pinot Noir, Pinot Meunier and Chardonnay this wine was given a long, four year yeast age before disgorging. Yellow/ gold in colour, the Laverstoke Park 2013 Vintage Brut has an aroma complexed by long yeast age showing hints of brioche, vanilla and buttered toast. In the mouth, it has a full, long flavour and a lingering, crisp brut finish.
Awarded GOLD medal at IEWA 2019
Awarded SILVER medal at Decanter Awards 2019 
Available to enjoy at:
Belmont Estate, Somerset
Fortnum & Mason, London
The Chewton Glen, New Milton
The Fox, Crawley, Hampshire