Bruschetta with Mozzarella, Tomato and Basil
A combination of classic flavours. This bruschetta with tomato, Laverstoke buffalo mozzarella and basil is simply a taste sensation. Quick, easy and delicious.
Prep
Quarter tomatoes, remove pip and finely chop to 1cm cubes.
Finely chop the spring onion and basil.
Slice mozzarella into 8 pieces.
Halve Focaccia, length ways.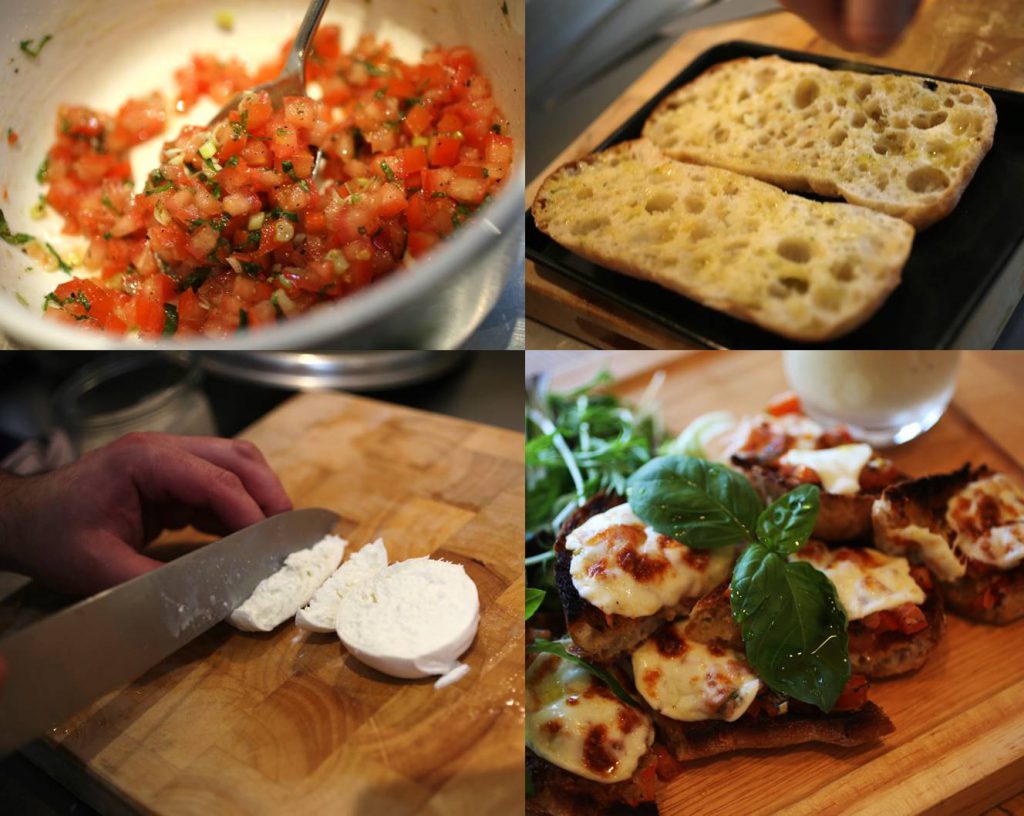 Ingredients (Serves 2)
3 Fresh organic salad tomatoes
1 spring onion
2 garlic cloves
¼ bunch of basil
125g Laverstoke buffalo mozzarella ball
1 Focaccia
Extra virgin olive oil
Salt & pepper to season
Method
Add the chopped tomatoes, basil, and spring onion to a mixing bowl.
Season well with salt and pepper and a generous drizzle of extra virgin olive oil.
Drizzle both halves of focaccia in olive oil.
Crush garlic and rub well into the bread, and season with rock salt.
Place the focaccia under the grill until golden.
Top the focaccia with the bruschetta topping, and add slices mozzarella even onto both halves.
Return under the grill until the mozzarella melts and begins to golden.