Newlyns Farm is a 500-acre traditional mixed farm, the family have been producing great food in the heart of Hampshire for 4 generations. On site there is an extensive farm shop and café. They stock the finest range of artisan cheeses in the area-  95% of which are British cheeses- including our buffalo mozzarella and buffalomi!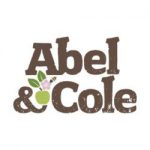 You're one stop shop for all things Organic! As well as recipe boxes, you can pick up all your essentials. Striving to deliver fresh organic produce to your door- both seasonal and sustainable! You can find our  organic buffalo mozzarella here.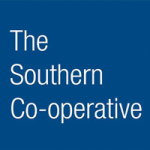 Local produce for local stores in Hampshire. Why not treat yourself to an Organic 125g ball of our deliciously creamy buffalo mozzarella.
Home to the Waitrose Farm, this beautifully situated farm shop and cafe is bursting with fresh local produce, and the perfect stop for a bite to eat and refreshment. Why not stop by and pick up some of our mozzarella, gouda, black pudding?
You can now buy an array of Laverstoke products through Ocado when you do your normal weekly shop. From Buffalo Mozzarella, Bocconcini & Black Pudding all available now online.
Why not visit your local Waitrose to purchase our 125g Buffalo Mozzarella, the perfect companion to a fresh salad, or melted onto home baked pizzas. Packed with calcium, protein, vitamins and minerals.
If you're in the big city and immersing yourself in the London culture- pop into the renown Fortnum & Mason's store in Piccadilly, where you can find our Biodynamic Sparkling wines.  For more information on our wines, visit here.
Elizabeth Rose Wines are the experts in English wine. Elizabeth Rose is an online wine merchant dedicated to bringing you the very best wines this country has to offer- including our biodynamic sparkling wines!
As their slogan suggests they 'live life on the veg'. Organic farmers producing organic recipe boxes, featuring our creamy buffalo mozzarella, they supply everything you need for exciting, vibrant and veg filled meals.
LoLa is a one stop shop for your local, seasonal, fresh produce – delivered directly to your doorstep. They stock our gouda and brand new Buffalomi! Currently serving parts of Berkshire & Hampshire.
Everything organic… so if you are in and around London then why not pop in and grab some delicious treats. Click here to find your nearest store.
Famous for their delicious baked goods- the Honesty Group have diversified with farm shops and deli's, including the Saddleback Farm Shop. Our local deli in Overton, stocks all our buffalo cheeses, ice cream and lollies so you can stock up on local produce whilst treating yourself to you an incredible slice of cake!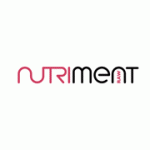 Nutriment, specialists in all things raw for your pet's dietary needs. Nutriment are the producers of our Laverstoke Park pet food, with the full range available on site at the Cherished Farm shop.