Laverstoke Sparkling Wine
The vineyard of Laverstoke Park comprises of 9 hectares of Chardonnay, Pinot Noir and Pinot Meunier set within the rolling Hampshire countryside. Here at Laverstoke we believe in quality over quantity, each year producing Limited Edition, Vintage sparkling wines that reflect the true terroir of our biodynamic site.
Within each of these varieties, clones were selected for their sustainability to produce quality organic sparkling wine in the often difficult UK growing conditions.
Here's to our hard work and your happy times sipping the fruits of our labour- Jody Scheckter
The Site
The site on the vineyard was chosen because of the slope, exposure to the sun and also to help manage the vigour of the vine and the impact of disease. A small area was initially planted in 2006 then the majority was planted in 2007 at a vine density of 5000 vines per hectare.
The Biodynamics
These vines are managed organically and biodynamically with the focus on developing the soil to support the vine. This involves applying Laverstoke's own compost made on site and regular testing using the onsite laboratory to ensure the correct biology in the soil. There is also regular applications of compost tea to the foliage of the vine and the inter row to assist the vine in its defence against disease.
The management of the vineyard is very much based on trial and tested techniques with the health of the vine the most important consideration in everything we do.
Our Limited Edition, Vintage 2010 Brut
Our wine has been beautifully developed by Dr Tony Jordan, with a complex aroma of buttered toast and brioche showing the advantage of 4 years yeast age and over a year on cork since disgorging. It is bright yellow/ gold, the hue reflects the high percentage of Pinot Noir and Pinot Meunier used in the blend.
A lovely attack with toasty and yeasty flavours, which opens to a well weighted creamy mid palate and carries back to a crisp Brut finish.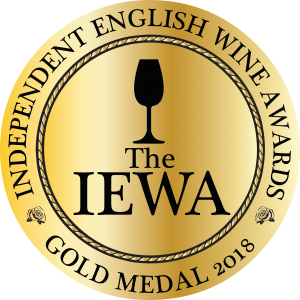 We are really thrilled to have won a gold medal. We've had many comments that it was fantastic , I definitely believe the biodynamic grapes all from our vineyard  has made some of the difference. We look forward to releasing our 2013 Sparkling Rosé and Brut Reserve later this year, we have every hope they will be just as great.– Jody Scheckter
Available to enjoy at:
Fortnum & Mason, London
The Chewton Glen, New Milton
The Vineyard, Newbury
The Bugle Inn, Twyford
No6, Padstow
11 Cadogan Gardens, Chelsea (coming soon)