Water Buffalo
Our Water Buffalo originally descend from Asian Buffalo, like those in India and Pakistan. They are called Water Buffalo as in the wild they inhabit swampy, wet areas. They are tame, friendly and curious animals. They are also quieter and easier to milk than most cows. Our buffalo herd numbers are over 500. Their milk is very rich and creamy. It makes beautiful cheese, ice-cream and milkshakes.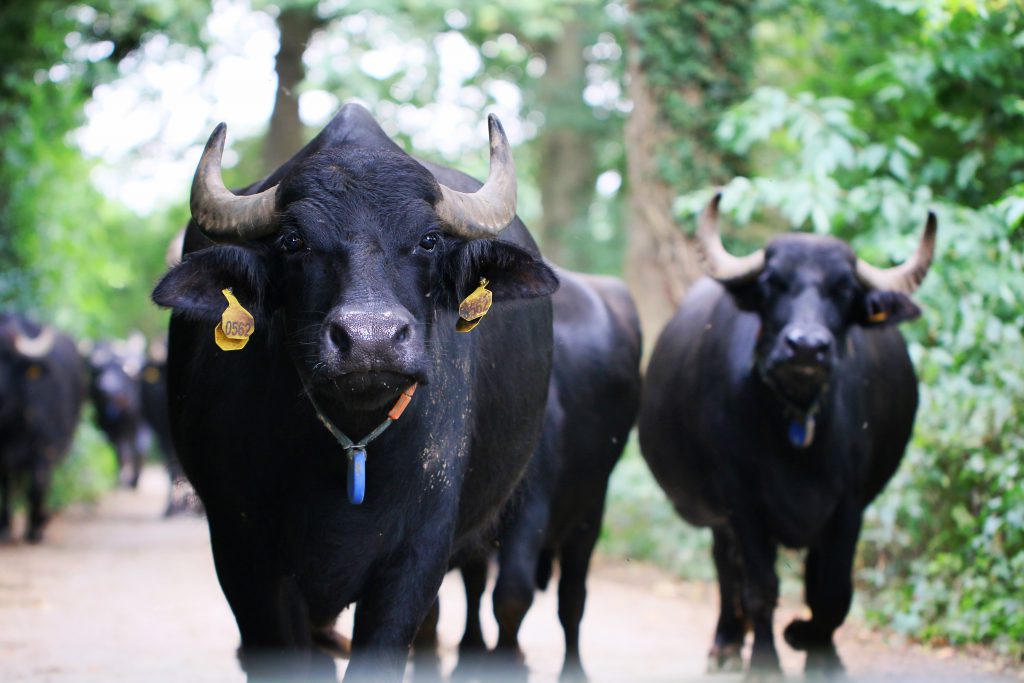 Reared in large straw bedded yards, or grassy paddocks, the young buffalo are fed on a completely natural diet of hay, straw, a blend of GM free cereals or grass from clover rich pastures. No meat, bone or fish meals are fed to our buffaloes. Every attention is paid to the animal's welfare. From baby calves to the day they leave the farm, no growth promoting hormones are used.
We have 450 milking buffalo which are well-known for producing mozzarella cheese. They produce far less milk than traditional cows but their milk has exceptional qualities such as a high solid content which make it excellent for cheese-making and other dairy products such as ice creams. Buffalo milk is very white, beautifully smooth, and an important source of protein and calcium. Unlike the array of industrially produced alternative milks, such as soya or other cereal milks, it is totally free of additives and chemical formulations. It is perfectly suited to making superb cheeses and ice creams! Buffalo milk is often used as a substitute for those with an intolerance to cow's milk. Please call us on 01256 772800 if you have any questions.
Sheep
We have two breeds of sheep. Our combined flock numbers 1000 ewes, 25 rams and we anticipate a total of 1650 lambs, which are born in the spring, starting from April. The sheep rotate across in excess of 400 acres.
Hebrideans – this ancient breed of sheep originates from the Outer Hebrides in Scotland. They are slowing growing animals, which we believe leads to better tasting meat.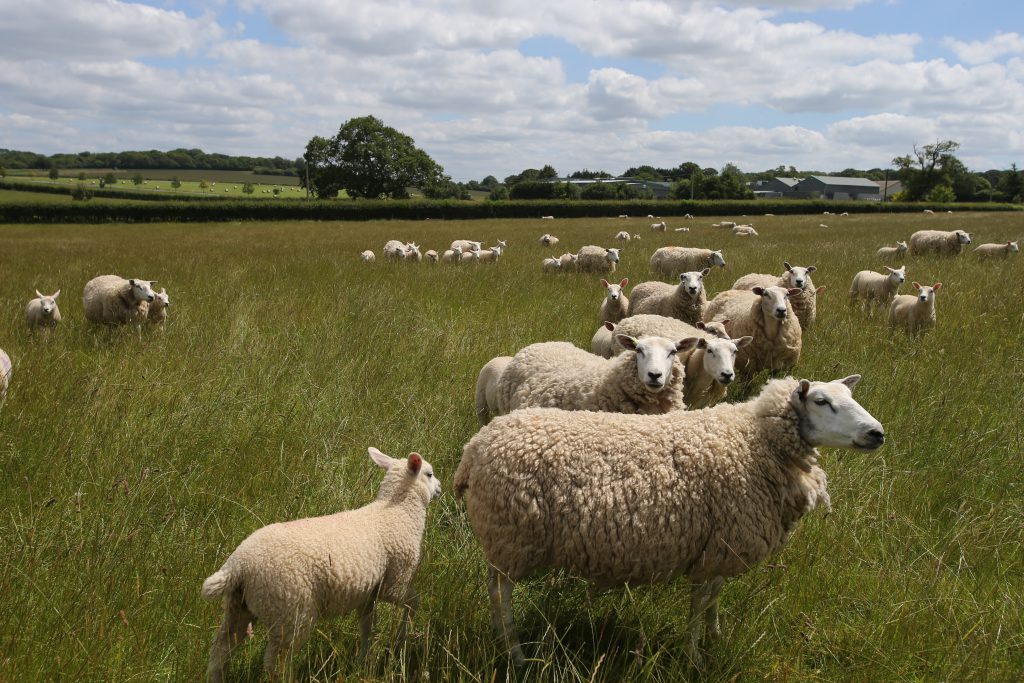 Native Angus
We're proud to be home to a herd of Native Aberdeen Angus, an endangered species of cattle; there are only between 150 -250 left in the UK. Our cattle breeding stock includes: 23 Native Angus cows and 1 Native Angus bull. This rare breed is slower growing than most breeds of beef cattle.
The Aberdeen Angus breed is one of the most famous beef breeds and was developed originally in the nineteenth century from the slow- maturing, black, horned cattle.